Allyson Hamblett profiles fellow artist, Sian Thomas
Sian Thomas has been an artist at Spark Centre for about 4 years. Sian is absolutely unique, and enjoys being part of the diversity that is Spark. "I like being at Spark because Lizzie is there she is my vbffl" ( very best friend for life).
Sian does a mixture of painting and drawing. One particular style of art is intriguing as it combines intense colour and symbols. Sian describes them: "I call them I spy pictures. I do my usual scribbles then add things like an animal or a cat or a face or any odd shape". The idea for the work stemmed from Sian's childhood; her mother drew random scribbles on a piece of paper with a felt tipped pen and Sian coloured them in.
It is interesting watching the works being developed. The "I Spy" images emerge, or grow out of the canvas. The "I Spy" works are much more complex than random scribbles.
Sian's art work is made up of images that are important to her, including Sian's cat and her "bugged eye fish". The "I spy" work allows her to combine these significant images. She also does portraiture, she very much enjoyed painting a fellow Spark Artist, John Penman in 2013.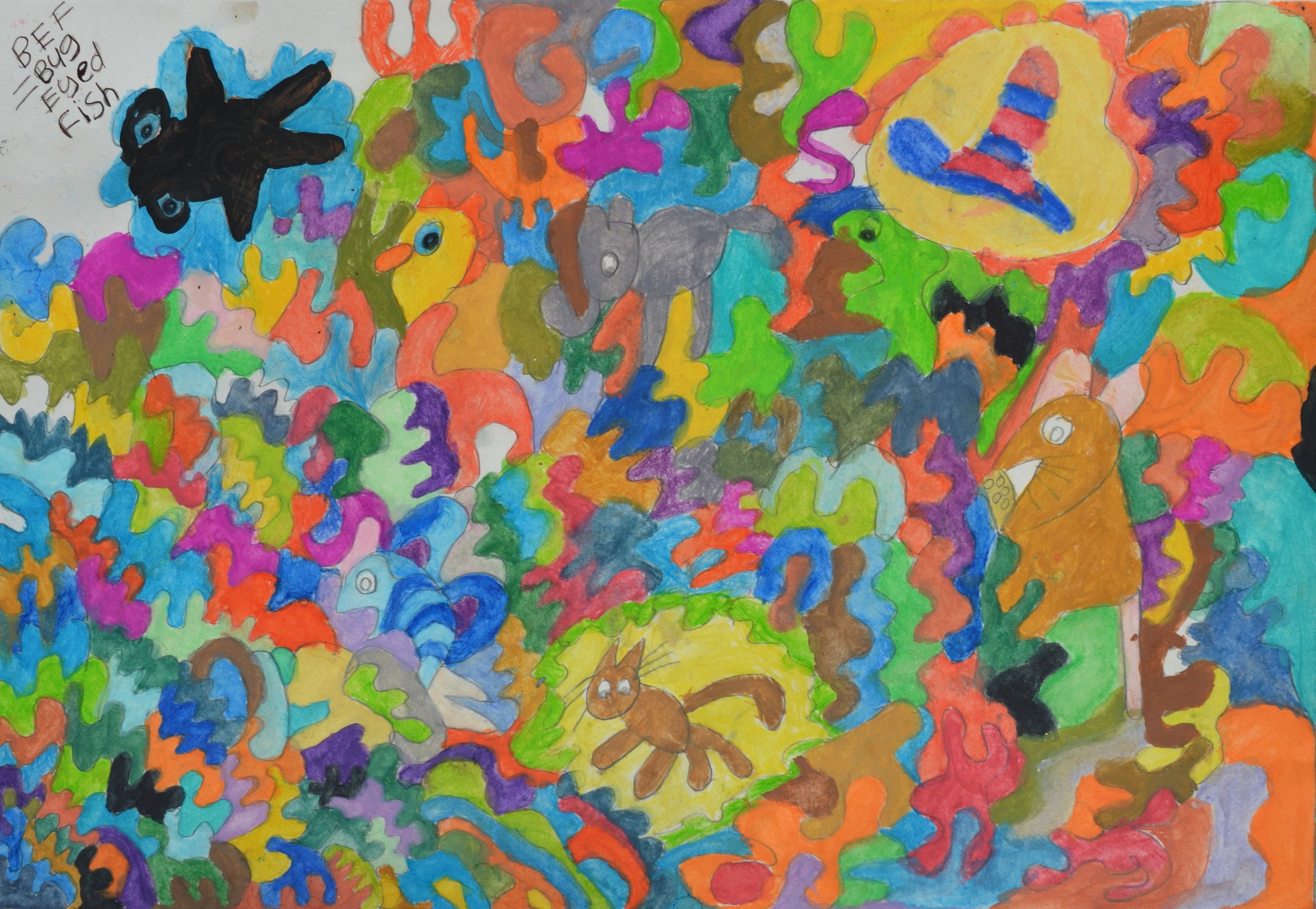 Banner image: Bug eyed fish, Sian Thomas, 2013